Guide to Summer Skin Care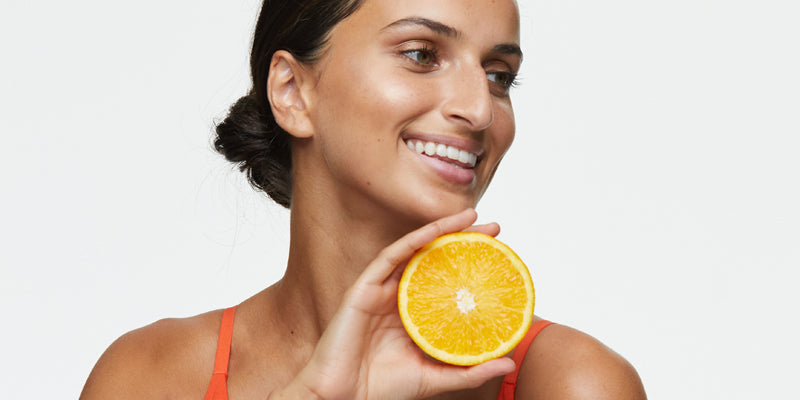 Summer is almost here, and we bet you waited for it as never before! Summer months, combined with humidity and heat might cause changes in skin and body. Rising temperatures can make oily skin appear oilier and dry skin appear rough and patchy. The heat can also cause more pores to open, which can get clogged with dirt and oil, trapping bacteria, causing acne, pimples, and blemishes on the face.
To help you look gorgeous as you are and step into summer with natural glow, we put a quick guide on how to take care of your skin during the summer season:
Swap your Face Wash
As you move to summer, you should remember that your facewash must change. Although during winter, a nourishing facewash does the trick, in summer, you would require a face wash that can draw out the excess oil from your skin. If you have dry skin, consider using a non-foaming cleanser. This would be ideal for combination skin as well. Our summer favorite is Clear Skin Citrus Kombucha Cleansing Gel packed with Fruit Stem cell complex, kombucha probiotics, willow bark and aloe vera to whisk away excess oil and dull, dry surface cells for a clear, balanced complexion.
Include Antioxidants and Vitamin C in your skin care routine
Invest in a good antioxidants skin care during the summer. Not only they provide essential hydration to your skin, but also protect it from environmental damage. Antioxidants and Vitamin C help to boost collagen production and will scavenge harmful free radicals to prevent skin damage. Remember that you can include antioxidants in your skin care regimen by adding them to your diet as well. Stock up on citrus fruits, green and leafy vegetables, green tea, nuts, and whole grains to have younger looking skin.
Here at Andalou we love everything about antioxidants and glow and that's why we bundled our top favorites into summer must have "Illuminating Kit".
Illuminating Kit includes:
Brightening Turmeric + C Enlighten Serum with fruit stem cell complex, turmeric, vitamin C, and skin-friendly magnesium ascorbyl phosphate, enzymatically to support dermal vitality, targeting over-exposed surface cells for a lighter, tighter, brighter looking appearance and a luminous complexion.
Instant Luminous Clay Mask Pod packed with fruit stem cell complex, turmeric, and French clay to instantly nourish and illuminate tone, while helping smooth texture for an uplifted appearance and a soft, luminous complexion.
Brightening Probiotic + C Renewal Cream heroing fruit stem cell complex, vitamin C, and skin-friendly vegan probiotic microflora enzymatically supporting dermal vitality, targeting over-exposed surface cells for a lighter, tighter, brighter looking appearance and a luminous complexion.
Buy it now: Illuminating Kit, $46.38  (20% savings)
Keep your skin hydrated and nourished
Remember that summer is the time when your skin requires moisture as well as hydration. Invest in a good hydrating mask which you use a couple of times a week. Wash your face first and apply the mask as directed at to repair, rehydrate, and soothe your skin. A mask can treat specific skin conditions like dryness, acne, oil, etc. Depending on your skin type we recommend checking out our fan favorite Pumpkin Honey Glycolic Mask and Avo Cocoa Skin Food Mask.
Wear SPF
Sunscreen must be your best friend during summers. Reapply every three hours if you are spending all day in the sun. Make sure to cover your hands, feet, shoulders, and neck as well.
Use a facial toner
Using a good toner can help minimize open pores. This is essential in summer to prevent oil accumulation in the open pores. The t-zone of the face has the largest concentration of sebum and will tend to look the slickest during summer. Pay attention to this zone while toning your face. Andalou collection of toners provides instant hydration and replenishment by delivering essential nutrients and balancing skin's delicate pH level.
Other products you may like
---