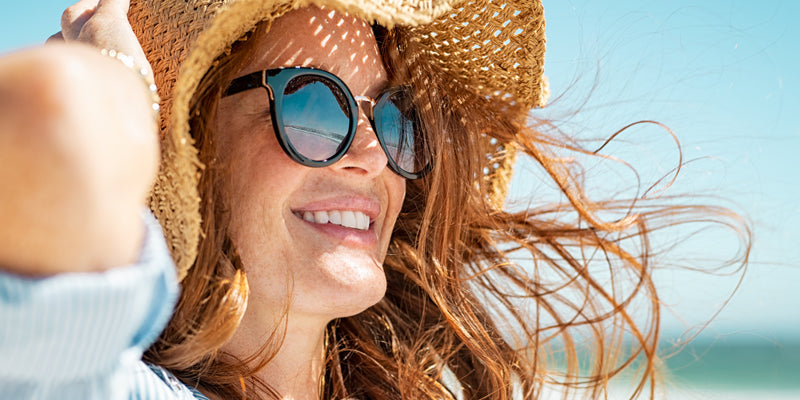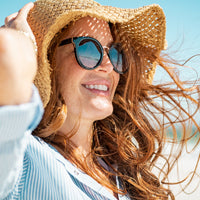 Summer is finally here, and its hot, sunny days call for an updated skincare routine with products that will protect against the sun and won't sit heavy on your skin. Swap out your thick moisturizer for an oil-free option, your full-coverage foundation for a lightweight skin tint, and make sure you're sufficiently cleansing, toning, and, of course, applying your SPF. Read on for our summer favorites so you can enjoy your summer without sacrificing your skin's health.
Apply your SPF!
Sunny days and more time spent outside calls for diligent SPF use. Cannacell Sun Buddy offers SPF 30, broad spectrum protection, and includes vitamins and antioxidants to help defend against free radicals and damage from UV exposure.
Multi-tasking SPF products can also be a great way to lighten up your layers. Since skin can feel suffocated with heavy makeup in the summer, switch to a lightweight skin tint, like our Brightening Vitamin C BB Beauty Balm Sheer Tint with SPF 30. Or, add our Age Defying DIY Booster SPF 30 Facial Serum into your favorite moisturizer or tint for added sun protection without the extra layer of sunscreen.
Add vitamin C to your routine.
Vitamin C has antioxidant properties that fight free radicals from UV rays and protect against sun damage, and it can even enhance your SPF's power. Make sure you're adding it into your summer routine with any product from our Brightening Range, especially our Brightening Turmeric + C Enlighten Serum, which contains anti-inflammatory turmeric which can help soothe sun burns.
Don't forget to cleanse and tone regularly.
Regular cleansing and toning is especially important in the summer months, to control excess oil and clogged pores and to clear any dirt, sweat, oil, and sunscreen residue you've accumulated throughout the day.
Keep oiliness at bay and control breakouts from clogged pores with our Clear Skin Citrus Kombucha Cleansing Gel, and follow up with our Quenching Coconut Water Firming Toner, which will refresh dehydrated skin with coconut water electrolytes and vitamin C antioxidants.
Moisturizing is still important, even in humidity.
The heat and humidity of the summer calls for lightweight products that don't clog pores or feel heavy on the skin. A non-comedogenic, oil-free moisturizer like our Clear Skin Acai + Kombucha Oil-Free Moisturizer can allow your skin to breathe on hot days.
At night, repair skin damage from the sun with our Age Defying Resveratrol Q10 Night Repair Cream. The antioxidant and anti-inflammatory properties of resveratrol help prevent skin photodamage caused by UV rays.
Finally, bumps and breakouts caused by summer heat can be controlled by an exfoliating mask that will slough off dry surface cells like our Pumpkin Honey Glycolic Mask, which also contains antioxidants vitamin C and beta carotene-rich pumpkin.