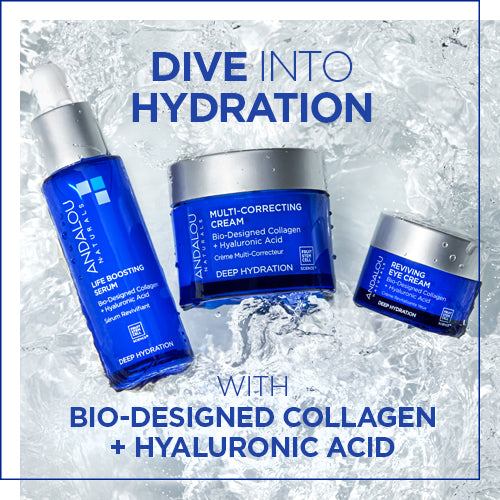 BOOST OF MOISTURE WITH DEEP HYDRATION RANGE!
Revive dry and depleted skin with Deep Hydration range formulated with 100% vegan Bio-Designed Collagen and Hyaluronic Acid.
Every product is designed to deeply moisturize skin and help restore its elasticity for a plumper-looking complexion. Bio-Designed Collagen delivers 20x more moisture than traditional marine collagen* and helps plump, smooth, and repair skin's elasticity.
Hylauronic Acid sourced from plant and wheat fermentation balances the skin's hydration and promotes a dewy and radiant look.
*Two weeks clinical trials with Corneometer measurements
WHAT IS BIO-DESIGNED COLLAGEN?
Bio-Designed Collagen - Vegan collagen made using a plant-based sustainable fermentation process that produces real collagen and elastin with zero animal inputs.
Similar to the fermentation process used to make wine, this fermentation is fueled with natural and renewable plant-based inputs. The result is the same proteins found in animals without using any animal byproducts.
DEEP HYDRATION NOURISHING CLEANSING BALM
Soft, rich balm melts into the skin to gently cleanse without leaving a greasy residue
Water-free formula featuring Sunflower and Coconut Oils plus Hyaluronic Acid and Bio-Designed Collagen
Effective against the most stubborn of makeup, dirt, and oil
Leaves skin feeling nourished, supple, and replenished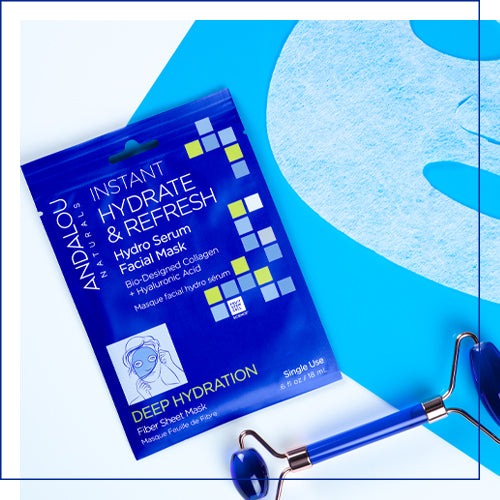 DEEP HYDRATION INSTANT HYDRATE & REFRESH HYDRO SERUM FACIAL MASK
Delivers instant hydration for a youthful, plumping effect with Hyaluronic Acid and fruit extracts
Bio-Designed Collagen helps revitalize the appearance of skin's elasticity and vitality
Leaves skin dewy, plumped, and refreshed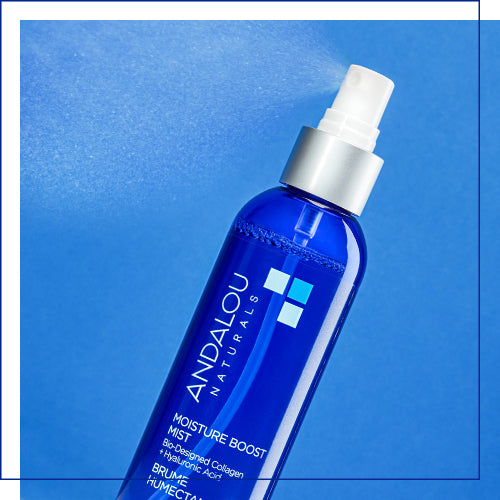 DEEP HYDRATION MOISTURE BOOST MIST
Helps deliver essential hydration and lock in moisture with Bio-Designed Collagen, Hyaluronic Acid, and natural humectant Sodium PCA
Delivers instant refreshing hydration and a naturally dewy glow
Refreshes the senses with delicate and soothing natural fragrance
Use any time-before or after makeup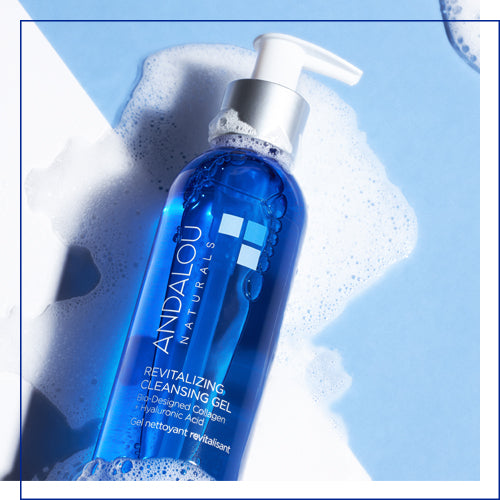 DEEP HYDRATION REVITALIZING CLEANSING GEL
Cleanses gently yet effectively, without stripping essential moisture from the skin
Delivers essential hydration with Hyaluronic Acid and Bio-Designed Collagen
Vitamin B and Allantoin effectively soften and help protect the vitality of the skin
Leaves skin radiant, revived and refreshed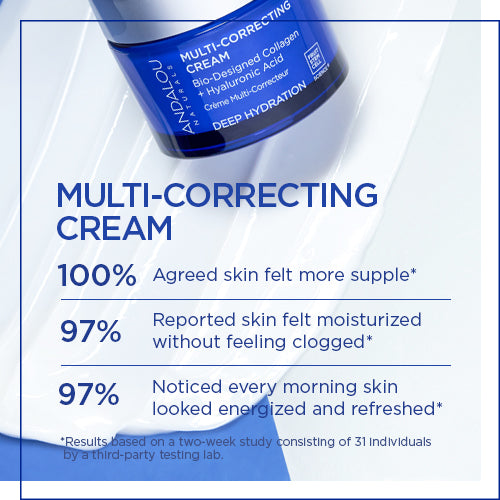 DEEP HYDRATION MULTI-CORRECTING CREAM​
Helps protect the skin from blue light damage
Provides up to 72 hours of hydration
Promotes supple and plumped complexion
Refreshes the senses with delicate and soothing natural fragrance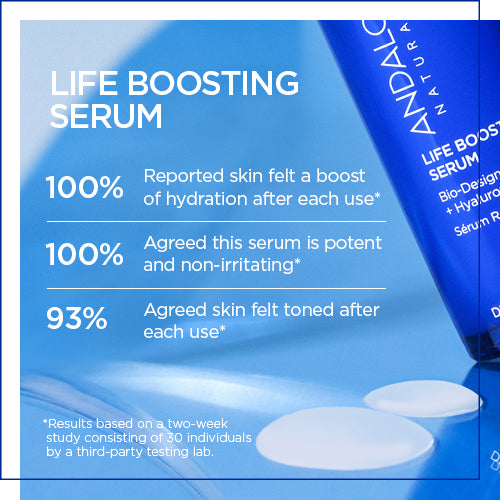 DEEP HYDRATION LIFE BOOSTING SERUM
Helps improve skin elasticity
Boosts hydration for a healthy-looking complexion
Softens and tones the skin
Improves skin's radiance and evens out the skin tone
Refreshes the senses with delicate and soothing natural fragrance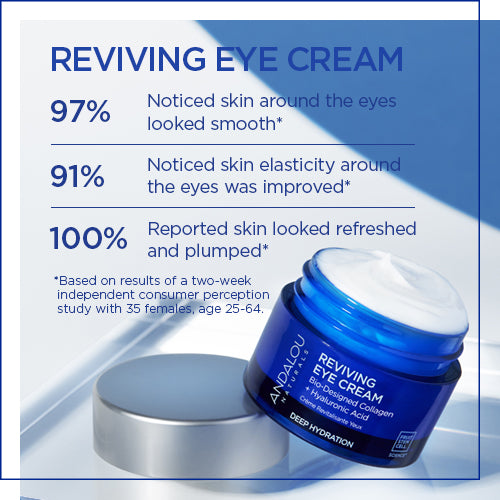 DEEP HYDRATION REVIVING EYE CREAM
Luxurious, fragrance-free texture
Revitalizes the delicate skin around the eyes
Nourishes the skin for a refreshed look
Reduces the appearance of dark circles and puffiness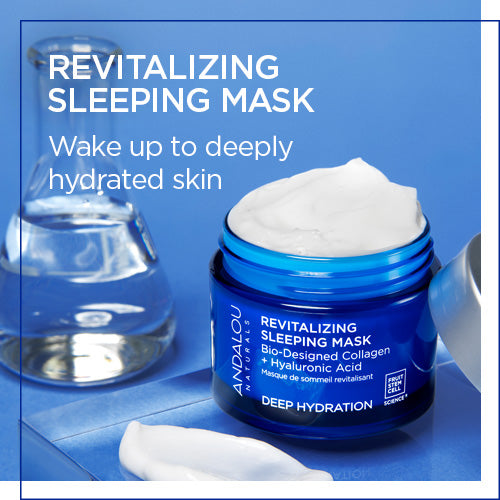 DEEP HYDRATION REVITALIZING SLEEPING MASK
Ceramides aid in protecting skin from environmental stressors
Locks in moisture and prevents water loss
Promotes plump, dewy skin
Refreshes the senses with delicate and soothing natural fragrance