Healthy Hair Without Sulfates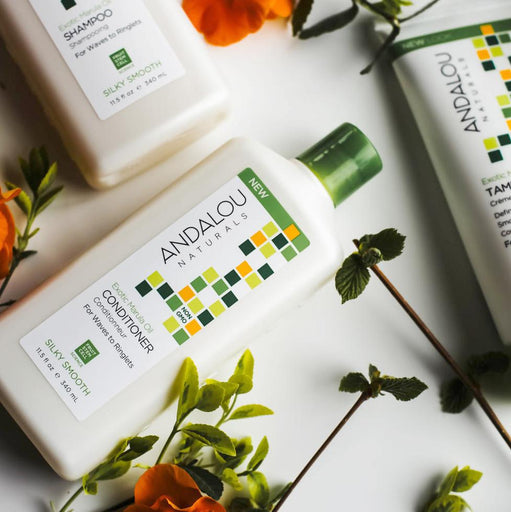 Healthy hair starts with shampoos that soften and strengthen – without sodium laurel sulfates, SLS.

Avoid the frizz and protect your hair's natural oils with our 100% SLS-free, non-gmo, gluten free shampoos that are both gentle and powerful. Moisture-rich formulas cleanse and revitalize thirsty strands. You'll love how soft, full, and shiny your hair can be.

SLS-free shampoos can help lessen scalp irritation and inflammation, minimize hair loss, and prevent colored-treated hair from fading, resulting in maximum vitality and shine for your locks.
Wavy, curly, straight, frizzy, oily, thick, or thin – We've got 10 different shampoos to choose from, designed specifically for your unique hair type
For Thinning Hair:
For Medium or Fine Hair:
For Dry, Wavy, and Curly Hair:
For Dry and Processed Hair:
For Curly and Coarse Hair:
For All Hair Types:
You don't need to wash your hair every single day, but shampooing regularly is a necessity for maintaining beautifully clean hair. Designed to cleanse and refresh the hair and scalp without stripping away too much natural oil, each time you lather on your favorite Andalou Naturals' shampoo you will enjoy the benefits of healthier, beautiful looking hair.