Build Your Perfect Skin Care Routine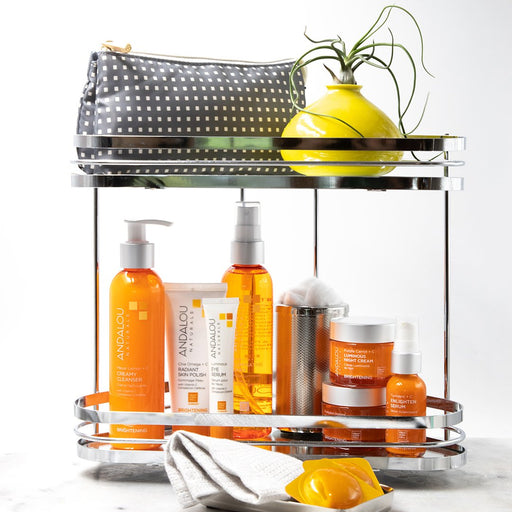 Did you know skin is our largest organ? And that healthy skin performs a number of different functions from working as a barrier to regulating our temperature? One way to take care of your skin is to establish a consistent, daily routine to help keep your skin healthy.

The right routine starts with identifying what type of skin you have. Is your skin dry or oily? Or maybe you have normal to combination skin instead. Knowing your skin type helps you identify what types of products to use to address your specific needs.

Within Andalou Naturals, we offer five skin care collections designed specifically for different skin concerns, as well as two lines that can be used for all skin types. Use the descriptions below as a simple guide to help assist you in choosing which collection(s) will be best for you.


Step 1: Decide which Skin Care Collection is best suited for your skin type:
It's important to note that many people have multiple skin concerns, which means it's perfectly normal to mix and match products from collections to tailor a routine that best fits you.

Step 2: Follow our recommended skin care sequence:

There are several different skin care products, and it might be confusing as to what to use when and why. Follow these guidelines to set up your own routine:

1. Cleanser – It's best to wash your face twice a day, both AM and PM, to remove excess dirt, oil, and makeup.
2. Exfoliator/Mask – We recommend exfoliating and using a face mask 1-3 times a week depending on skin sensitivity to gently buff away dull, dry surface cells to reveal skin's natural glow.
3. Toner – After cleansing, exfoliating, or masking, gently mist your face and neck, both AM and PM. Toning daily helps to balance pH and prime skin for moisturizing.
4. Treatment – This is an optional step for brightening dark under eye circles or perhaps vanishing a pesky blemish. Specific treatments can be used depending on your needs.
5. Serum – After toning or applying a skin treatment, use 1-2 pumps of a face serum both AM and PM on cleansed skin. Using a serum daily delivers high concentrations of antioxidants and active ingredients to your skin on a deeper, cellular level.
6. Moisturizer – We recommend using a moisturizer both AM and PM to keep skin hydrated and renewed. Depending on your skin type and needs, you can use a moisturizer with or without SPF, a day cream for AM, or a night cream for PM.

Following a skin care routine doesn't need to be overly complicated. Once you know the right products to address your skin's specific needs and you're clear on what to use when, it will all fall into place. Not only will your skin thank you today and tomorrow, a routine can become a lovely ritual of self-care, making time just for you.