Winter Hydration for a Healthy Glow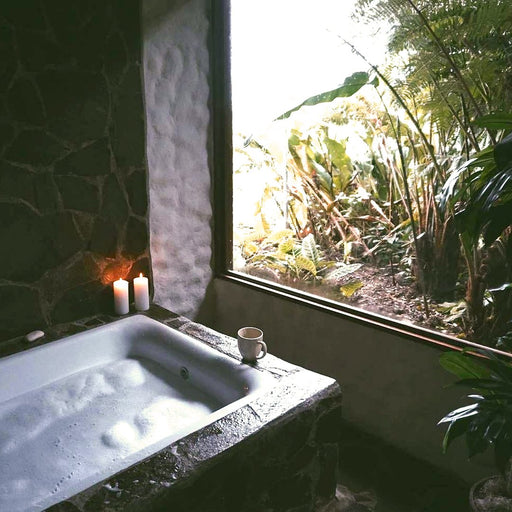 We all know that staying properly hydrated in the heat of summer is vital to our health and wellness, especially if we are exerting additional energy exercising. But did you know that it is just as important to stay hydrated during the winter months, too? Drier air can unexpectedly lead to dehydration, for example, and fluids can help fight off colds and illnesses that are common during the winter months. Drinking sufficient levels of fluids every day can also help regulate body temperature and is essential to help our cells, tissues, and organs function properly.

Remaining hydrated during the winter can also help in maintaining a glowing complexion. Cold weather, low humidity, and dry air suck the natural moisture from your skin resulting in excessive dryness, redness, and irritation. Not only does staying hydrated promote healthy skin circulation and vitality, it is a simple way to feel and look your best, while also cleansing your body from the inside and out.


Here are three wellness tips to stay hydrated this winter and help keep your body healthy and skin soft and glowing:
Drink more water – The skin is your largest organ. Not only does water account for over 60% of your body, it is essential for every cell to thrive. Without water, our organs will not function at their best capabilities. Additionally, proper hydration supports skin elasticity and collagen production, resulting in plumper, healthier looking skin. So, regardless of being an obvious action, it bears reminding to drink water. The recommended serving varies for each individual depending on weight, however, eight 8-ounce glasses is a safe rule of thumb.

Additional tip: If you get bored drinking filtered water every day, try sparkling water instead! You can squeeze in lemon, lime, or orange slices for a refreshing splash of citrus.
Drink tea for hydration – The good news for those who don't enjoy drinking water for every beverage of the day is that tea counts as water. Whether it's green, black, or herbal tea, they all help to replenish lost fluids. Green tea is especially high in antioxidants, which help to fight free radicals and prevent cell damage, resulting in more youthful looking skin. It is recommended to drink 1-2 cups of tea every day for optimal health. 

Additional tip: Add mint leaves or honey for additional flavor or sweetness.
Eat more fruit – You don't have to just drink for hydration, you can eat, too! Fruits are packed with antioxidants and vitamins and have a high water content. Including more fruit in your diet is an easy and healthy way to assist with proper hydration. Oranges, tangerines, and grapefruit are among some of the top most hydrating fruits.

Additional tip: Top your favorite yogurt or oatmeal with berries or other fruit for a healthy and delicious breakfast.