How to Naturally Repair Sun-Damaged Skin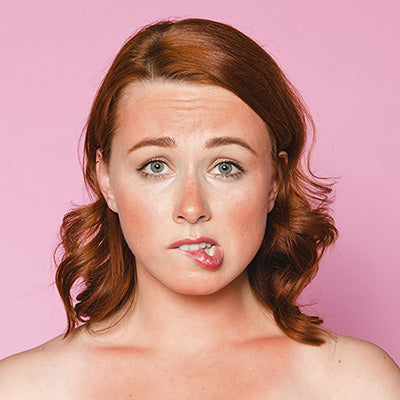 How to Naturally Repair
Sun-Damaged Skin
Time spent outdoors and in the sun can do a number on the skin, bringing sunspots, hyperpigmentation, dehydration, and dullness. With summer coming to a close, your skin might need a rescue mission.
Sun damage can happen as a result of sun burns or just from a summer of sun exposure. UV radiation is much higher during the summer and with it brings free radicals that damage skin cells, induce inflammation, and lead to premature aging. Luckily, antioxidants like vitamin C can neutralize these free radicals, reverse the damage they cause, boost collagen production, and brighten dullness and discoloration.
Formulated with potent vitamin C and other natural antioxidants like beta-carotene and turmeric, our Brightening range is your go-to for damage control post-summer. Try our Turmeric + C Enlighten Serum to target over-exposed surface cells, our Probiotic + C Renewal Cream with added probiotics to help rebuild a strong skin barrier, or our Pumpkin Honey Glycolic Mask which gently removes dead skin cells to reveal healthy, new skin.
Free radicals can also damage the skin cells responsible for producing natural collagen, elastin, and hyaluronic acid. This can result in fine lines and wrinkles, a loss of firmness, dull and dehydrated skin. To restore hydration back into the skin, our Deep Hydration range contains powerful, moisture-retaining ingredients like hyaluronic acid and elasticity-boosting bio-designed collagen.