6 Ways to Sneak Self-Care Into Your Everyday Routine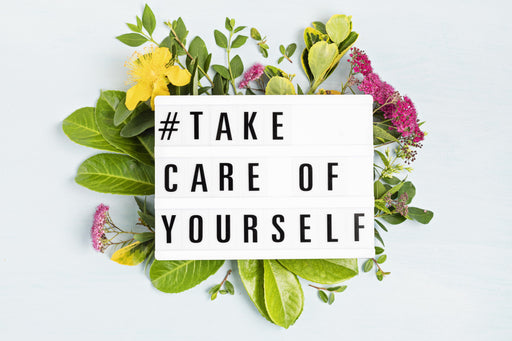 6 ways to sneak self-care into your everyday routine
It can be easy to get so caught up in life's stresses that you forget to make time to take care of your own mental and physical needs. You may think you just don't have the time to put energy into self-care practices, but there are plenty of ways to sneak in a few minutes of self-care into your hectic schedule.
Self-care can include getting enough sleep, exercising regularly, eating healthy, and making time to see friends and family. But it can also be as simple as treating yourself to a face mask, refilling your water bottle, or taking a walk around the block.
Here are some of our favorite ways to incorporate self-care into our daily routines:
Go for a walk on your lunch break

Going for a quick walk is a great way to take a break in your day and commit to a few minutes of unplugged physical activity while enjoying the natural world around you. Regular exercise is not only important for your physical health, but also has been shown to significantly reduce stress and improve mood, sleep, and brain functioning.

Set aside a day to meal prep healthy eats

Meal prepping can save time and energy on busy mornings or after long days. Here's a helpful beginner's guide to meal prepping, with some healthy recipe ideas to get you started.

Give yourself a massage at your desk

A 5 minute DIY massage at the end of a long day or at your desk between tasks can be huge for relieving stress and tension. For maximum relief and relaxation, consider upgrading your massage with topical CBD, which research suggests may help reduce pain and inflammation. Try kneading our new CBD Body Balm into your neck, shoulders, or anywhere you feel tension. If you need extra guidance, here are some helpful YouTube tutorials:
Pamper yourself post-shower

Elevate your post-shower body lotion routine by indulging in our new CBD Body Lotion, featuring nourishing CBD-infused cocoa and shea butters and uplifting essential oils for a deeply sensory experience. Many find using topical CBD to be a calming and relaxing experience for the full body, without the high associated with its cannabis roots.

Treat your skin to a face mask while you wash dishes

While you do chores around the house, why not multi-task with a face mask? If you need a recommendation, our Brightening Pumpkin Honey Glycolic Mask is a fan favorite. While it brightens, exfoliates, and resurfaces your skin, you get to just sit back and let it do its magic.

Your skincare routine counts as self-care, too!

Skincare is self-care, too! Your skin is the largest organ on your body and needs your attention just like anything else. Make sure you're giving it love with all-natural products without any harmful ingredients. Plus, your skincare routine can be a great way to ground yourself and find a moment of peace in your busy day.
It's important to remember that self-care is not one-size-fits-all, and only you know what works best for you. However you chose to practice it, setting aside a few extra minutes for self-care every day is key to not only helping relieve stress in the moment, but by supporting our mental and physical health, it also make us better able to handle future stresses that come our way.